Overview of Project
Housing Prescriptions as Health Care was an innovative project led by Children's HealthWatch at Boston Medical Center from 2016-2020 in response to the Boston Foundation's Health Starts at Home Initiative. The overall goal of this program was to design and stock a "housing pharmacy" of new therapies and combinations of therapies developed through a collaborative of partners across the health, housing, social and legal professional service sectors. Uniquely, the diagnostic and triage process for these innovative therapies was first piloted in the healthcare setting at Boston Medical Center to address housing instability and prevent homelessness among young children and their caregivers as a treatment to improve child health.
The population for Housing Prescriptions as Health Care pilot study included families experiencing severe housing insecurity, who had at least one child ages 0-4 years. Children's HealthWatch data collected from 2010-2014 at Boston Medical Center, where the sample for this project will be recruited, found 32% of families were behind on rent in the past year and 7% of families moved more than twice in the past year. Previous research by Children's HealthWatch links multiple moves with increased risks of fair or poor child health and developmental delay. Families who are behind on rent are also at risk of fair or poor health, developmental delays, and are below average in length/height, a marker for under-nutrition. Given the significant associations between housing insecurity and child health outcomes, this project was tailored to address challenges faced by families who are severely housing insecure and who are classified as high health care utilizers by industry standards (defined as ≥ 3 emergency department visits in one year).
Though this was an innovative program, it built on the wealth of experience of our project partners, including:
Boston Housing Authority
Project Hope
Nuestra Comunidad Development Corporation
Medical-Legal Partnership | Boston
The integration of a range of housing, social and legal services and resources to address housing insecurity relied on these experienced partners, who were more than simply a referral network. They were organizations with decades of experience in offering housing, social and legal services to address housing insecurity and creating new innovations in these sectors. Each partner was instrumental in both offering services and creating new strategies to reduce housing insecurity.
Research
Housing insecurity is a known risk factor for negative child health and developmental outcomes. The goal of this intervention was to reduce housing insecurity among families with young children as a mechanism for improving child health and improving other predictors on the pathway toward child health, including food security and maternal mental health status.
This project was specifically designed for housing-insecure families who had young children and had at least one household member who was categorized as a high health care utilizer by industry standards (>3 emergency department visits in one year). This research study design for this pilot study was a randomized control trial whereby eligible families were randomly assigned to the intervention group or the control group. Those in the "Housing Prescriptions" group was referred to a case manager and received a combination at least three of the six services offered through the program. Families in the "Resource List" group received the current standard of care, which was a packet of outreach resources with information on housing and housing supports.
Patient families who participated in the Children's HealthWatch survey in the Pediatric Emergency Department or who were referred by family navigators at Boston Medical Center or case managers with Boston Medical Center HealthNet Plan was screened by Children's HealthWatch research staff at Boston Medical Center. Families in the Housing Prescriptions group were referred to a Care Coordinator at Project Hope, who then further assessed housing issues and developed a housing plan with the family. Partners tailored an array of interventions to families' needs. Services were provided through intervention sites: Project Hope, a community organization with housing and case management expertise, offered housing stabilization case management and a problem-solving education approach; Nuestra Comunidad, a community development corporation, offered benefit maximization and financial counseling; Medical-Legal Partnership | Boston offered deep expertise in addressing health-harming legal needs; and the Boston Housing Authority offered permanent affordable housing to families identified by the triage process as eligible. All of these partners met on a regular basis with us to review cases and collaborate to support each family's needs. Children's HealthWatch tracked families in both the intervention and control group over time to measure child and caregiver health outcomes and family hardships.
Click here to read interim findings from the Boston Foundation's Health Starts at Home Initiative.
Click here to read the results from our pilot randomized trial in Health Affairs.
Partners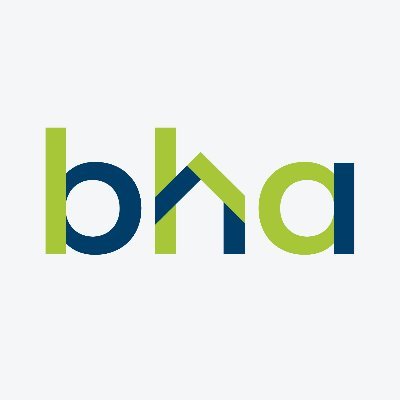 Opportunity Starts at Home 
On March 20th, 2018, National Low Income Housing Coalition along with Children's HealthWatch, Center on Budget and Policy Priorities, Make Room, and the National Alliance to End Homelessness along with a steering committee of partners including Children's Defense Fund, Catholic Charities USA, Community Catalyst, Food Research and Action Center, Make Room, National Alliance on Mental Illness, National Association for the Advancement of Colored People, National Association of Community Health Centers, National Education Association, and Unidos US launched the Opportunity Starts at Home campaign. Opportunity Starts at Home is a long-term, multi-sector campaign to meet the rental housing needs of the nation's lowest income people. To learn more about Opportunity Starts at Home, click here.