Thank you for celebrating with us at the
Children's HealthWatch 25th Anniversary Celebration
Tuesday, October 17th, 2023 @ 06:00 PM (EDT)
 at the Artists for Humanity Epicenter
South Boston, MA  
View photos from our event below!
Hello Friends, Partners, and Supporters,
Hosted at the beautiful Artists for Humanity Epicenter in South Boston on Tuesday, October 17, our 25th Anniversary event was a lovely and memorable evening.
Children's HealthWatch Advisory Board Chair, Karen Charles, kicked things off with a rousing toast that was followed by a warm and wonderful welcome by the incomparable Dr. Mallika Marshall, physician and WBZ-TV medical reporter and our emcee. Carefully selected wines were delightfully paired with meals and desserts created by our phenomenal cadre of women chefs led by the Chef Committee host Lydia Shire. As our guests dined on these culinary masterpieces, Dr. Marshall deftly led us through an exciting speaking program. Highlights include:
Dr. Stephanie Ettinger de Cuba, our Executive Director, giving thanks to staff, supporters, and partners and sharing our vision for the work ahead;
kind words from Massachusetts Undersecretary of Health and Human Services Mary McGeown on our shared goal that all children and families thrive in the Commonwealth and nationwide;
the presentation of the inaugural Marilyn Meyerhoff Equity Award to our Advancement Board Chair, Karen Sweet, by our Engagement, Equity and Inclusion Associate Cerlyn Cantave, for her advocacy in shedding light on how racism and inequities erode the future of our children;
and the introduction of video remarks from Congressman James McGovern (D-MA) and the 2023 Children's HealthWatch Champion, Senator Bob Casey, Jr., (D-PA), by our Director of Policy and Communication, Kate Scully, on his longtime leadership and commitment to advancing policies that promote economic security and access to evidence-based supports for families across Pennsylvania and the entire country.
We are deeply grateful for the time and efforts made on our behalf to make this event special by our Event Co-Chairs, Karen and Skip Sweet and Charlotte Golar Richie and Winston Richie; our partners and vendors: Boston Medical Center where we are headquartered, Bob Wiggins of Gourmet Caterers, Bob Traina of PEAK Events, Rich Frank at Artists for Humanity, Chef Daniel Bruce, and Boston Audio Rentals, for their generosity, professionalism, flexibility, and help; and by our incredible, otherworldly event planners and fellow Advisory Board Members, Marjorie Clapprood and Chris Spinazzola of Clappazzola Partners, for moving mountains on our behalf and managing this process with creativity, expertise, efficiency and humor.
We are so grateful to those who could be in the room with us that night and all those we work with to advance our collective goals, including our generous donors and sponsors (see complete list here), particularly the late Marilyn Meyerhoff and her partner, Sam Feldman.
There are still opportunities to give to support the 25th Anniversary through December 31st by going to www.childrenshealthwatch.org/donate. Every dollar given will allow us to leverage our data in new ways to advance our mission to transform policy through the Democratizing our Data project, where we will regularly share a series of Children's HealthWatch Data Snapshots to rapidly deploy real-time data to inform decisions among local, state and national policymakers, organizational leaders, and partner organizations. The snapshots will empower more people to advance Children's HealthWatch research as a tool to transform policy and improve the health and development of our future: our children.
Emceed by Dr. Mallika Marshall!
Mallika Marshall, MD is an Emmy-award-winning journalist and physician who has served as the HealthWatch Anchor for CBS Boston/WBZ-TV for over 20 years.  A practicing physician Board Certified in both Internal Medicine and Pediatrics, Dr. Marshall serves on staff at Harvard Medical School and practices at Massachusetts General Hospital at the MGH Chelsea Urgent Care and the MGH Revere Health Center, where she is currently working on the frontlines caring for patients with COVID-19.  She is also Host and Senior Medical Editor for Harvard Health Publications (HHP), the publishing division of Harvard Medical School.
Dr. Marshall has more than two decades of media and communications experience on both national and local television as well as on multiple digital platforms.  In addition to her role as the HealthWatch Anchor at CBS Boston since 2000, she has been a regular contributor on the CBS Early Show, the CBS Evening News, CBS Newspath, the digital streaming news service CBSN, and was the Medical Contributor on Katie Couric's daytime talk show "Katie."  She also served as the Medical Director for Everyday Health, digital media's popular source of medical news.  Dr. Marshall hosted "Dr. Mallika Marshall," a series of health news reports that was nationally syndicated and aired in more than 70 markets, including major cities such as San Francisco, Atlanta, St. Louis, Cleveland, and Houston.  She was also an Associate Editor of the Harvard Medical School Family Health Guide and a Contributing Editor for the Harvard Medical School affiliated website, InteliHealth.
A graduate of Harvard College, Dr. Marshall received her medical degree with high honors at the University of California, San Francisco (UCSF) School of Medicine.  She completed her medical residency at Harvard in both Internal medicine and Pediatrics.
Dr. Marshall is currently an Elected Director on the Harvard Alumni Association Board of Directors and serves on the Board of Trustees for The Winsor School in Boston as Co-Chair of the Equity Committee.  She has previously served on the Board of Trustees for The Meadowbrook School of Weston, the Board of Directors for the Urgent Care Foundation, and the Board of Directors for Dress for Success Boston.  She has also been a member of the Alpha Omega Alpha Honors Society, the American Medical Association, the American Academy of Pediatrics, and the National Association of Black Journalists.
Dr. Marshall is the recipient of numerous awards and was recently named one of Boston's Most Impactful Black Women.  Her outstanding health reporting was recognized with a New England Emmy Award.  Dr. Marshall is writing a series of children's books that will deliver healthy messages in entertaining stories for school-age children.  She lives in the greater Boston area with her husband and three teenage children.
Thank you to our sponsors!
Lydia Shire (Scampo at The Liberty Hotel)
History-making chef/owner and Brookline native Lydia Shire is a graduate of London's Cordon Bleu Cooking School and a James Beard Award Winner. She has worked in some of Boston's most prestigious kitchens, including Maison Robert, Harvest, Cafe Plaza, Locke Ober, and Biba.When she was asked to open the Four Seasons Hotel in Beverly Hills, she became the first female Executive Chef in the Four Seasons Hotels & Resorts Company to open a luxury property. She opened her sixth culinary endeavor, Scampo, in Boston's iconic Liberty Hotel in 2008. In her free time, she loves to travel and collect antique kitchen items with her husband.
Joanne Chang (Flour Bakeries, Myers+Chang)
Chef Joanne Chang was a management consultant with a Harvard degree in Applied Mathematics and Economics before transitioning to the culinary world. She worked in the renowned Biba, Bentonwood Bakery, and Rialto in the Boston area before moving to NYC to help open Payard Patisserie and Bistro. Upon returning to Boston, she became the Pastry Chef at Mistral before opening her first iconic Flour Bakery in the South End. In 2007, she opened the second Flour Bakery and Myers+Chang with her husband Christopher Myers, serving Asian- inspired small plates. They now operate 9 Flour Bakeries in Boston/Cambridge along with Myers+Chang. Chang has written 5 cookbooks: Flour; Flour, Too; Baking with Less Sugar; Myers+Chang at Home; Pastry Love and she teaches a Masterclass called Bake Like a Pro. Chang was a baking judge in the Netflix show Baking Impossible and she is the James Beard winner for Outstanding Baker for 2016. She serves on the board of directors for Share our Strength, a national organization committed to ending childhood hunger in America.
Tatiana Pairot Rosana (Lookout Rooftop and Bar)
A first-generation Cuban-American, Chef Tatiana Rosana grew up in Miami in a traditional Cuban family where food always took center stage. In 2009, she received her Bachelor's Degree in English with a focus on Creative Writing. But ultimately it was her traditions that pushed Chef Rosana to pursue a career in the culinary industry, pushing her to attend Le Cordon Bleu College of Culinary Arts. Today, she heads Para Maria (a Latin-inspired restaurant and ode to her grandmother), Lookout Rooftop and Bar as well as The Envoy Hotel's in-room dining as the Executive Chef. Inspired by her wife's Korean heritage, her own Cuban background, French training and New England experience, Chef Rosana is guided by her curiosity and openness to new cuisines. Since pursuing her culinary journey, she has competed on various nationally televised cooking competitions including Food Network's Beat Bobby Flay, Chopped and Chopped Champions Tournament, and Guy's Grocery Games – winning twice and earning the title of two-time Chopped Champion.  When she's not in the restaurant she is working on her book ideas and looks forward to the publication of her first book "Arlo and the Secret Ingredient." In her spare time, she is a contributing freelance writer for Reviewed and USA Today and loves spending time with her wife, Alexis and their son – and inspiration for the books -, Arlo.
Ana Sortun (Oleana, Sofra, Sarma)
Ana Sortun is a native of Seattle, Washington andgraduated from La Varenne Ecole de Cuisine de Paris in 1989.  She opened her first restaurant, Oleana, in 2001 and was named Best Chef in the Northeast by the James Beard Foundation in 2005.  That same year she gave birth to her daughter Siena and wrote her first cookbook, Spice: Flavors of the Eastern Mediterranean.  In 2010, she opened Sofra Bakery and Café with business partner and Pastry Chef, Maura Kilpatrick and several years later they co-authored Soframiz: Vibrant Middle Eastern Recipes from Sofra Bakery.  In 2013, Sortun partnered with Chef Cassie Piuma to open Sarma in Somerville, modeled after a Turkish meyhane or meze restaurant. Ana is a James Beard Nominee for Outstanding Chef, 2020. She is known for bringing Middle Eastern flavors into the mainstream through her passion of Turkish cooking, spices and her husband's (Chris Kurth of Siena Farms) fresh, organic vegetables.
Asia Mei (Moonshine 152)
Chef Asia Mei understands the importance of delicious, accessible food. After growing up in Silicon Valley, surrounded by countless cultures and cuisines, moving into the Boston College dorms where cheap, greasy 'dorm food' was the norm was a shock. After earning a degree in Economics and Biology, she skipped her graduation ceremony to search for a job in the culinary industry. Due to training in gymnastics and martial arts for much of her life, and having worked as a stuntwoman between semesters, Mei had a unique skill on the line. She got a job at Hamersley's Bistro, and left as Sous Chef after four years. Here, Mei formed the basis of her culinary style: French techniques with New England ingredients. She honed these skills as executive sous chef at Sibling Rivalry. Later, Mei worked as the head chef at Whole Foods where she learned the value of healthy, bright ingredients. Soon after, Mei worked at Franklin Southie for a year before her 3.5 year stint at Sam's on the Waterfront, where her cuisine drew rave reviews. Chef Mei replaced Franklin Southie with her first solo endeavor, Moonshine 152, which has become a neighborhood fixture.
Rachel Miller (Nightshade Noodle Bar)
Rachel Miller fell in love with cooking growing up and working on the coast of Virginia. Her love for butchering prompted her to move to Boston to pursue an entry level butchering job. Rachel worked her way up in some of the city's best kitchens, honing French technique and discovering her love of Vietnamese cuisine through study and travel.
In October, 2019 she opened Nightshade Noodle Bar, a Vietnamese & French seafood-inspired restaurant featuring 7-14 course blind tasting menus in Lynn, MA where she lives can be found cooking on the line every night. Nightshade Noodle Bar has since received national and local accolades including a 5 star review in The Boston Globe and #4 in Boston Magazine's 50 Best Restaurants list. Most recently Miller was named a finalist for the 2023 James Beard award for Outstanding Chef.
Mary Dumont (PlantPub)
Chef Mary Dumont started her illustrious career in the culinary industry in San Fransisco, where she worked as a server while pursuing a degree in creative writing. When a chef didn't show up for their shift, Dumont stepped in and seamlessly filled the role, using the skills she picked up while growing up in a family of New Hampshire retauranteurs. After stepping into the kitchen of that CA restaurant, Dumont knew she was where she's meant to be. In the 20 years since, she has traveled across the country, working in the best restaurants in the US. When she returned home to NH, she was named Food & Wine's Best New Chef – the first from her state to win the award. She owned a Zagat Most Anticipated Restaurant and a Boston Magazine Best New Restaurant, has been named Boston Eater's Chef of the Year, and has won many other awards. She has also been on hit shows like Top Chef, Iron Chef America, and more. Today, Dumont co-owns PlantPub, a plant-based, locally-sourced pub in Cambridge. She lives with her wife, children, and dogs.
Jody Adams (A Street Hospitality, Trade, Porto, Saloniki)
In 2014 Chef Jody Adams found herself in Haiti, working with a culinary team of Haitian women, cooking for patients in a new hospital in Haiti's Central Highlands, University Hospital Mirebalais. Dr. Paul Farmer, the physician, human-rights advocate and co-founder of Partners In Health, the organization that built the hospital at the request of the Haitian government, was a friend, and a fan of Jody's restaurant Rialto. "Regular patients in Haiti don't usually have access to the kind of things we take for granted in American hospitals, like regular nutritionally focused meals. Paul asked me to go and teach, so I went. The women I worked with already knew how to cook Haitian food. I offered some new ideas on healthy cooking, like whole wheat bread from scratch, and nudged recipes away from fat and salt, but it still had to be familiar and yummy. We learned from each other. It was exciting to be a part of this thing, to be working with people, working with food, and introducing some things they hadn't experienced before."
For over thirty years Jody's focus has been people, food and community, and that focus has served her well, bringing her restaurant success and a celebrity wielded on behalf of causes that touch her heart. For almost a quarter of a century she had Rialto, an award-winning fine-dining restaurant in Cambridge known for carefully crafted Italian regional menus using local seasonal  ingredients.  She is now a partner, with Eric Papachristos and Jonathan Mendez, of the A Street Hospitality group. In 2011 they opened TRADE, which serves elegant Greek-inspired food; in 2016 they followed up with PORTO, with a menu centered on Mediterranean coastal cuisine, and in the same year, the first of now five SALONIKI  restaurants, with made-from-scratch Greek dishes in a fast-casual environment.
Jody's currently devoted to La Padrona, a fine-dining Italian restaurant her group is developing for the Raffles Hotel in Boston.
Her culinary and philanthropic work has earned her a raft of honors and accolades, including two James Beard Awards: first the Best Chef: Northeast in 1997; and in 2018 inclusion into the James Beard Foundation's Who's Who in Food and Beverage in America.
 At the beginning of her career Jody acquired a solid grounding in French and Italian cuisine, and restaurant operations from mentors like the chefs Lydia Shire and Gordon Hamersley, along with restaurateur Michela Larson.  She also learned how celebrity chefs could leverage their fame to raise money.  Her own focus includes: Cancer research (13 years riding the Pan Mass Challenge), combating food insecurity (Partners in Health, the Greater Boston Food Bank, the Women's Lunch Place, and Share Our Strength/No Kid Hungry, which named her Humanitarian of the Year in 2010), the environment and sustainable food systems (Chefs Collaborative) , and the well-being of restaurant workers ( and Massachusetts Restaurants United, which she helped found, to advocate for restaurant worker relief during the Covid pandemic).
"The world of food is so big. Fine dining and hunger relief seem like opposite ends of the food spectrum. But much of what we eat in fancy restaurants has been inspired by cooking from places where people traditionally have not had much. I'm lucky enough to be in a place where I can help make people happy at both ends of the spectrum."
Jody is married to Ken Rivard, photographer and co-author of Jody's book, IN THE HANDS OF A CHEF. They have two children, Oliver and Roxanne.
Tracy Chang (PAGU)
Tracy Chang is the chef/owner of PAGU restaurant in Cambridge, MA. She is a Boston College alum, with a B.S. in Finance. She holds certificates in pâtisserie from Le Cordon Bleu Paris. She trained with three star Michelin chef Martin Berasategui in San Sebastian, Spain, and worked on his television programming, RobinFood, in communications and public relations. She has been a teaching fellow and guest lecturer at the Harvard Science & Cooking Program, founded by Chef Ferran Adria. Prior to PAGU, she founded a pop-up restaurant, Guchi's Midnight Ramen and hosted events with restaurants, startups, nonprofits, and universities. She is an alum of the James Beard Foundation Bootcamp for Policy & Change, James Beard Foundation Womens' Entrepreneurship Leadership Program, a 2020 James Beard Best Chef Northeast semifinalist and 2023 James Beard Outstanding Restaurant nominee. She is also a 2020 Star Chefs Rising Stars Game Changer. Chang has presented at the CIA World of Flavor in Napa, Science and Cooking World Congress in Barcelona as well as to tech and pharmaceutical companies including Takeda, Google, Facebook and Microsoft. She has made appearances on Chronicle, Food Network, WBUR, and National Public Radio (NPR). During the COVID-19 pandemic, she co-founded two nonprofit initiatives, Off Their Plate (OTP) and Project Restore Us (PRU) to provide essential worker communities with food and groceries. OTP expanded to 12 cities nationwide, raised over $12 million, and restored over $5 million for essential hospitality workers. The standard operating procedures (SOPs) she created for her restaurant PAGU, as well as for Off Their Plate, have been compiled into a comprehensive guide by the James Beard Foundation, World Central Kitchen and the Aspen Institute. Project Restore Us employs restaurant essential workers to pack groceries for essential worker families in high COVID, low income neighborhoods of Boston. To date, PRU has delivered over 800,000+ lbs of food to 8000+ households and restored 8000+ shift hours. Chang's work with both organizations has garnered her international recognition (the Basque Culinary Center named her the top 10 nominees of the Basque Culinary World Prize) and invitation to the 2022 White House Conference on Hunger, Nutrition and Health. Chang resides in the Boston area with her husband, two young children, and black pug, Pearl. Her favorite pastimes are cooking with her kids and for her 99 year old mentor, Marvin Gilmore.
Karen Sweet (Co-Chair)
Karen Meyerhoff Sweet was born in Baltimore, Maryland, and graduated from Park School, Harvard College, and the Shady Hill School Teacher Training Course. Karen lived and worked in Europe for 11 years as a dealer in contemporary art. From 1977 to 1983 she owned and directed her own gallery in Athens, Greece. Karen resettled in the US in 1983 and married Robert W. Sweet, Jr. They have 2 adult children.
During the mid-80's, Karen headed a grass-roots lobbying committee for the organization, Resolve, and she was instrumental in the passage of state health care legislation that requires insurers to cover the cost of infertility treatments, just as they do other pregnancy-related procedures. In about 1985, Karen began a long relationship with the Grow Clinic, starting as a fund-raising volunteer and remaining a member of the committee for "Food for Thought."
In 2001, Karen earned her Massachusetts educator licensure and began teaching French and Spanish at both the primary and secondary level. She currently teaches both languages in special education programs in the Newton high schools.
Karen joined the advisory board of Children's Health Watch in summer of 2015. She became the Advancement Chair in 2018.
Skip Sweet (Co-Chair)
Bio coming soon!
Charlotte Golar Richie (Co-Chair)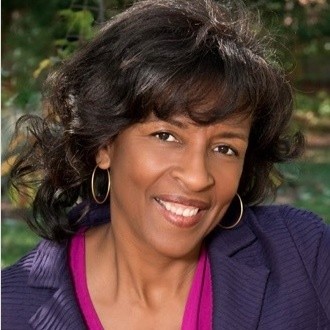 Charlotte Golar Richie is a former state legislator and administrator with a background in public service and political activism, and a deeply held commitment to civil rights, fairness and equality.  Currently, she is a public service fellow at the Center for Women in Politics and Public Policy, UMass Boston.  Her past positions include roles as Commissioner for the MA Commission Against Discrimination, where she successfully handled hundreds of discrimination complaints; Senior Vice President for Public Policy, Advocacy & Government Relations for YouthBuild USA, where she oversaw its national campaign to protect federal funding for over 250 programs that connect young people to jobs and education; and Housing Chief & Director of Boston's Department of Neighborhood Development, where she spearheaded a citywide effort to build and preserve thousands of affordable homes and apartments.
Charlotte made history in Boston in 2013, as the city's first African-American woman to run for mayor, garnering enough votes in a 12-person field to land a third-place primary election finish.  She has continued her community activism through her board service with Boston's Higher Ground, the MA Women's Political Caucus, Tufts Health Plan and Tufts Health Plan Foundation, YouthBuild USA – and most recently, as a member of the Advisory Board for the Children's Health Watch. A former Peace Corps Volunteer, Charlotte holds degrees from Rutgers University (B.A.), Columbia University's Graduate School of Journalism (M.S.) and an M.B.A. from Suffolk University's Sawyer School of Management.  Charlotte and her husband Winston Richie are the proud parents of two adult daughters, who are engaged in efforts to effect positive change in their own communities.
Winston Richie (Co-Chair)
Winston is a retired business executive from the International Group Department (IGP) at John Hancock Financial Services, where he worked in various roles for 30 years. For much of his career, he served as Director of Marketing and Technical Services, managing a multi-functional product development team that was responsible for underwriting rating and profitability of 5,000 insurance contracts in 60 countries.  He also served as the IGP's compliance, privacy and records management officer.
While his role at IGP required frequent overseas travel to Europe, and Central and South America, Winston found time to volunteer for a number of organizations, most notably as a grant evaluator and selection committee chair for the Cummings Foundation, a Woburn-based philanthropy which has awarded more than $260 million in grants to nonprofits in the Greater Boston area.  He currently serves on the board of Operation A.B.L.E. of Greater Boston, a nonprofit that provides employment training for older job seekers.
Winston holds a B.A. from Dartmouth College and an M.B.A. from Michigan University's Ross School of Business.  He served as a volunteer in the U.S. Peace Corps in Kenya, and later trained volunteers for Peace Corps service in Washington D.C.  He is pleased to serve on the Children's HealthWatch Advisory Board, to support its research efforts to address the economic challenges faced by children and families in low-income households, and to try to improve their life prospects.
Karen Charles

Karen Charles has been an Advisory Board member since 2017. She is Commissioner of the Department of Telecommunications and Cable, where she serves as the principle communications regulator for the Commonwealth of Massachusetts.  In addition to her duties at the Department, Commissioner Charles is an active board member of the North American Numbering Council, and a member of the Telecommunications Committee of the National Association of Regulatory Utility Commissioners.  Commissioner Charles is also involved in broadband policy development, and is a member of both the Massachusetts Broadband Institute and the FCC's Broadband Deployment Advisory Committee.  Prior to her appointment as Commissioner in 2014, Karen joined the Department as its Chief of Staff in 2012.  Karen brings to the Department years of leadership experience in both city and state government, having served as Chief of Staff for the Registry of Motor Vehicles, the Executive Office of Transportation, and the Massachusetts Bay Transit Authority.  Before joining government, Karen was a producer for the award-winning news program, Greater Boston with Emily Rooney on WGBH.  A graduate of Suffolk University and the Center for Women in Politics and Public Policy at the University of Massachusetts, Boston, Karen remains active and involved in the local Boston community.
Karen Charles became the Advisory Board Chair in April 2023.
Charles J. Homer
Charles J Homer , MD, MPH, served as the Deputy Assistant Secretary for Human Services Policy, Office of the Assistant Secretary for Planning and Evaluation/HHS in the Obama Administration from April 2015 through December, 2016. Prior to this, he co-founded the National Institute for Children's Health Quality (NICHQ) in July 1999, and served as the organization's president and CEO until going to HHS.  Under his leadership, NICHQ focused not only on clinical quality, but also on the broad social conditions that contribute to childhood obesity and infant mortality. He is an Associate Clinical Professor of Pediatrics at Harvard Medical School and of Social and Behavioral Science at the Harvard School of Public Health. He is a past member of the third US Preventive Services Taskforce, the Secretary's Advisory Committee on Heritable Disorders in Newborns and Children as well as numerous panels devoted to child health, health care and quality measurement. Charlie obtained his bachelor's degree from Yale University, his medical degree from the University of Pennsylvania, and a master's degree in public health from the University of North Carolina at Chapel Hill.
Charles was the Children's HealthWatch Advisory Board Chair from October 2018-April 2023.
Avik Chatterjee
Dr. Chatterjee is an internal-medicine and pediatrics-trained physician at Boston Health Care for the Homeless Program who also teaches social medicine at Harvard Medical School. He grew up in North Carolina, attended Harvard College, and then taught high school chemistry for two years in Newark, NJ. After attending medical school at the University of North Carolina at Chapel Hill, he did residency at Yale and then a fellowship in general internal medicine at Harvard. His clinical and research interests include family homelessness, food insecurity in vulnerable populations, and the opioid epidemic and how it impacts those experiencing homelessness. He is dedicated to developing innovative programs to improve the health of vulnerable children and families, particularly those experiencing homelessness, and to encouraging students and trainees to pursue caring for underserved populations
Shelly Dews Chigier
Shelly earned her BA at Arizona State University and her Ph.D. in Experimental Psychology from Boston College where she conducted research on children and adults' processing of figurative language, as well as the social reasons for using non-literal language. She has applied her expertise at a number of high tech organizations ranging from IBM and Verizon to successful and not-so-successful start-ups, in all cases aiming to make human-computer interfaces easier for people to use.
Shelly's work as an advocate for children extends to an ongoing, self-initiated assessment of nutritional needs and potential opportunities in her local community.   She has worked with a variety of non-profits, most recently at the Open Door food pantry in Gloucester, MA.  She has held leadership roles in parent education and fundraising efforts at her children's schools, most recently The Brookwood School in Manchester, MA.  This combination of the human, analytical and statistical side of problem solving gives Shelly a unique vantage point at the intersections of poverty and public policy, as well as nutrition and family health.
Shelly and her husband Ben are long time supporters of Boston Medical Center's Grow Clinic and Program for Integrative Medicine.  They have two high school age children, with whom they have travelled the world (7 continents).  Besides family, in her spare time Shelly enjoys yoga, meditation, walking her dog on the beach, and skiing.
Shelly was the Advisory Board Chair at Children's HealthWatch from 2015-2018.
Marjorie Clapprood
Marjorie comes to the table with a life-long history of political involvement in public service.  As a volunteer for the early campaigns of Michael Dukakis, Ted Kennedy and John Kerry before she ran successfully for the Massachusetts House of Representatives, she served for three terms before running for Lt. Governor of Massachusetts.  After a narrow loss, Marjorie found a home in radio and television, hosting  "Clapprood & Whitley" on WRKO radio, "The Marjorie Clapprood Show" on New England Cable News (named best public service programming in New England) and "Clapprood Live!" on Lifetime Television. She subsequently consulted for AOL Time Warner's Teen Action Campaign, Jane Doe Inc (the Mass Assn Against Domestic Violence), Codman Square Health Center, Sportsmen's Tennis Club and many other leading organizations in Greater Boston before forming Clapprood Associates that later became Clappazzola Partners, after Chris Spinazzola, partner in life and all things professional and political, joined in the effort, and Clappazzola was born. Marjorie joined the Children's HealthWatch Advisory Board in 2017.
Chris Spinazzola
Like his wife and fellow board member, Marjorie Clapprood, Chris was also a student of public service, but one that started with a stint in VISTA, then the District Attorney in Boston, before landing in the State House working for the Committee on Ways and Means Chairman, Rep Richard Voke.  The son of Anthony Spinazzola, much loved food and wine critic for the Boston Globe, Chris found himself taking on his father's love of food and wine when Anthony died all too young in his 50's, and Chris formed the Anthony Spinazzola Foundation with his family.  Chris went on to run the Spinazzola Festival of Food & Wine for 22 years, attracting 5,000+ guests, 130 VIP celebrity chefs and 130 vintners from around the Globe each year, raising $1M in one night affectionately called the "Prom for Grown-ups," funds that went to hunger relief and homelessness programs throughout New England.  Spinazzola's in Framingham was one of several restaurants Chris ran before joining Marjorie in her consulting business, thereby bringing the "zola" half to Clappazzola Partners. Chris joined the Children's HealthWatch Advisory Board in 2017.
Terry Yoffie
Terry Yoffie works as a volunteer on education issues in public and private schools and with secular and  Jewish organizations advising on financing, fund development, strategy, internal controls and risk management. She also manages or supports projects in civic engagement and community organizing at Newton North High School, the League of Women Voters, and in Jewish social justice organizations. She participates on  City of Newton task forces, committees, and boards.  Terry has more than 30 years' experience in development, membership, outreach, financial management, reporting and planning. She is a C.P.A. and a Wexner Fellow.
Chef Lydia Shire
History-making chef/owner and Brookline native Lydia Shire is a graduate of London's Cordon Bleu Cooking School and a James Beard Award Winner. She has worked in some of Boston's most prestigious kitchens, including Maison Robert, Harvest, Cafe Plaza, and Parker's.When she was asked to open the Four Seasons Hotelin Beverly Hills, she became the first female Executive Chef in the Four Seasons Hotels & Resorts Company to open a luxury property. She opened her sixth culinary endeavor, Scampo, in Boston's iconic Liberty Hotel in 2008. In her free time, she loves to travel and collect antique kitchen items with her husband.
Democratic Whip Katherine Clark
Bio coming soon!
Senator Elizabeth Warren (MA)
Bio coming soon!
Senator Ed Markey (MA)
Bio coming soon!
Congressman Jim McGovern (MA-02)
Bio coming soon!
Congresswoman Lori Trahan (MA-03)
Bio coming soon!
Congressman Jake Auchincloss (MA-04)
Bio coming soon!
Congressman Seth Moulton (MA-06)
Bio coming soon!
Congresswoman Ayanna Pressley (MA-07)
Bio coming soon!
Congressman Stephen F. Lynch (MA-08)
Bio coming soon!
Boston Mayor Michelle Wu
Bio coming soon!
Massachusetts State Treasurer and Receiver General Deborah B. Goldberg
Bio coming soon!